I have a PC with a plethora of network adapters, and I'm trying to use one of the last ones listed to see DDS traffic. It's able to see the network participant, but not the topics. Admin console running on another PC without as many network adapters can see the topics
I've seen other posts here where it's been suggested that DDS will only allow you to use the first four network interfaces.
My thought is that this might have something to do with that (though if that is the case, why would it even see the domain participant?), so I tried creating an xml file that allowed only that last interface's ip address. This didn't work, but I'm not sure I did it correctly, as I experienced a warning on the Admin Console's console log window (although the message wasn't specific, it only said it read the XML file, but it still had WARNING severity, so I assume something was wrong with the XML file).
Here's what I see from the Admin Console on the PC that can't see everything: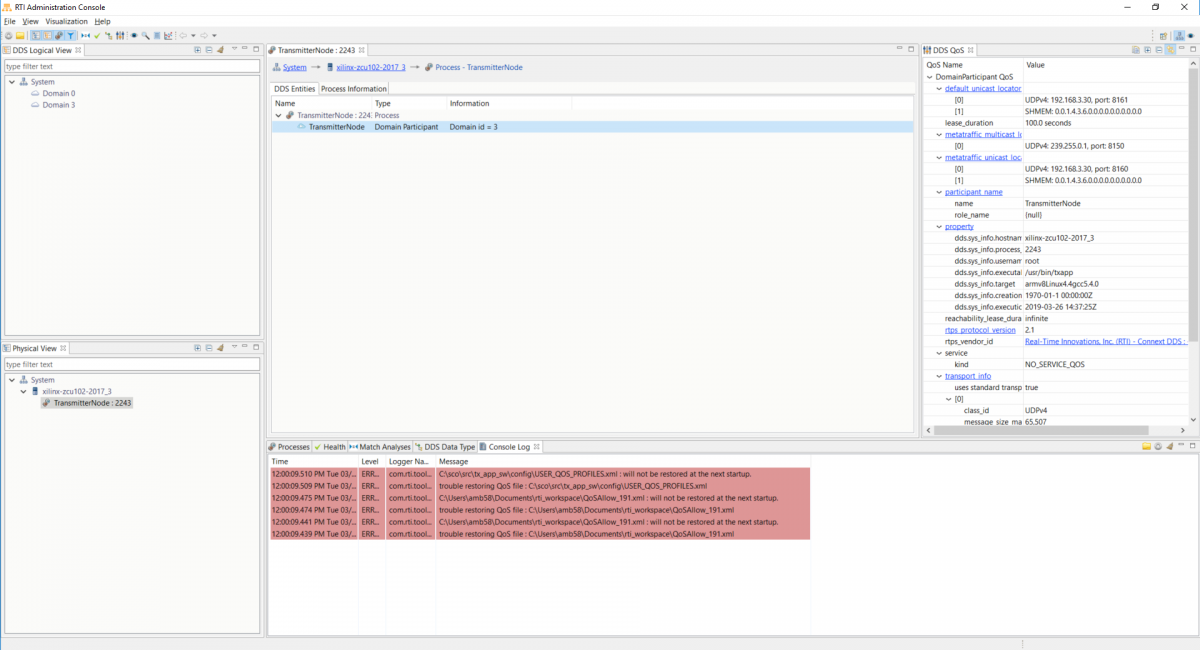 The domain participant is seen, but not the topics:
If I run the Admin Console on the other PC without quite as many network adapters, I see my topics correctly: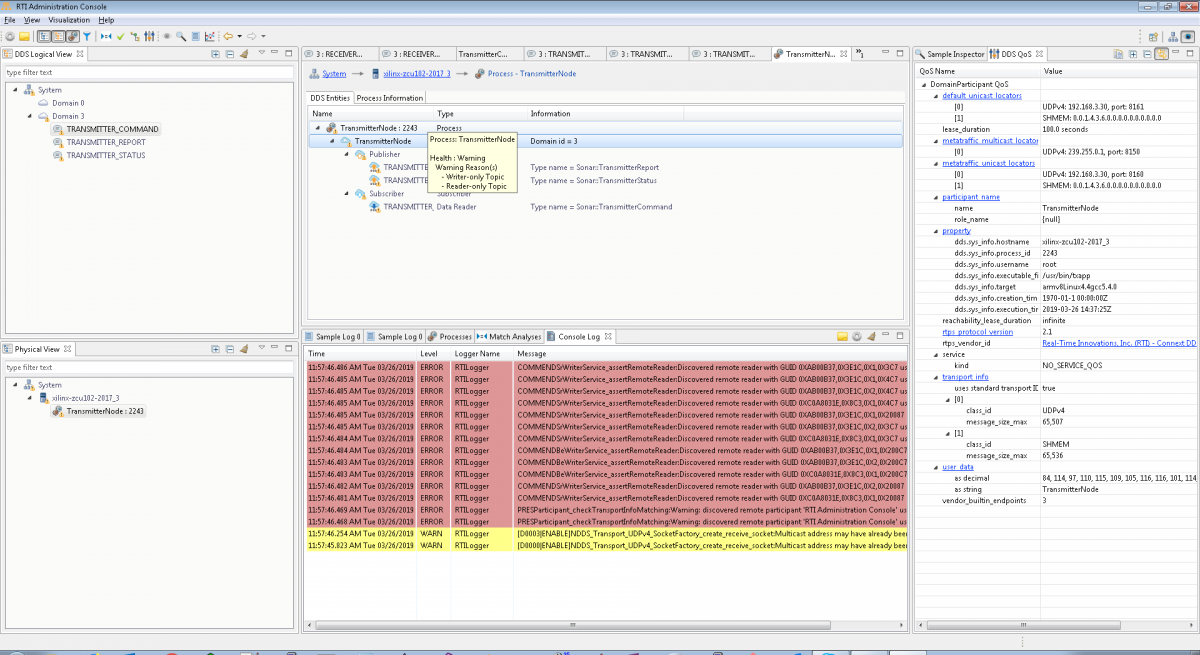 I tried adding a QoS file on the PC running the failing analyzer. The goal was to allow only the network adapter, but it gave a warning message, and didn't seem to fix the problem:

The content of the xml file is:
<dds xmlns:xsi="http://www.w3.org/2001/XMLSchema-instance"
 xsi:noNamespaceSchemaLocation="http://community.rti.com/schema/5.3.0/rti_dds_qos_profiles.xsd" version="5.3.0">
   <qos_library name="CustomLibrary">
     <participant_qos>
       <property>
         <value>
           <element>
             <name>dds.transport.UDPv4.builtin.parent.allow_interfaces</name>
             <value>192.168.3.100</value>
           </element>
         </value>
       </property>
     </participant_qos>
   </qos_library>
</dds>