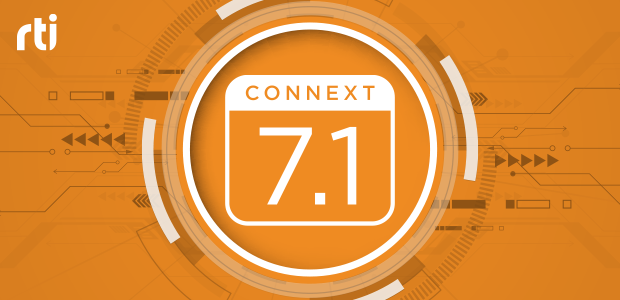 We are excited to announce the availability of RTI Connext® 7.1, the newest release of features and capabilities of the RTI Connext Product Suite, including Connext Anywhere, Connext Secure and Connext Professional.
New capabilities in Connext 7.1 include:
The Connext® Observability Framework (experimental): Monitor your operational Connext applications and CI/CD pipeline using a Grafana® and Prometheus® stack.

Graphical Data Publishing in Admin Console: Easily test and validate your applications.

Lightweight Security: Protect resource-constrained environments and enhance the protection of autonomous systems during the initial steps of discovery.

New support for certificate expiration: Improve the security operations of your autonomous system.

Instance State Consistency: Improved data robustness in the face of network connectivity loss

Additional scalability improvements made to Simple Participant Discovery Protocol 2.0 (experimental) introduced in 7.0.

Connext applications now have seamless operation with OpenSSL 3.0.
Check out the latest RTI blog post for more information about what's new in Connext 7.1 and how it will ease your system development.
Connext 7.1 is the second of a three-part feature release series. Our release model includes a Long-Term Support (LTS) release that will follow these feature releases. Our previous feature release, Connext 7.0 EAR, will be removed from the download portal by the end of May 2023 as it reaches its End-Of-Life. While Connext 7.1 is a feature release, it will only be maintained and supported until the next feature release. Therefore, it's not recommended for production use. For customers who are in or near production or commercial release of their Connext-based solutions, the best version is Connext 6.1 LTS (6.1.2).
The following resources provide more information on the new features:
Download Connext 7.1 from the RTI Support Portal and try the features yourself.

If you have any questions, please contact your local account team or email us at support@rti.com.
Organization: