Hi,
I have tried using the setup defined in the figure below. 3 computers are connected to each other over the internet using RTI Routing Service (one instance of Routing Service on each computer).
Samples are published on Publisher node, and stored on Subscriber node. The Persistence Service node is meant as a backup in case the Publisher crashes and a late joiner Subscriber appears.
However if the Persistence Service node is in the system (as in the figure below), the Subscriber receives duplicates of each sample (ie. each sample is received twice). This does not happen on a LAN with the setup on LAN (i.e. when not using Routing Service).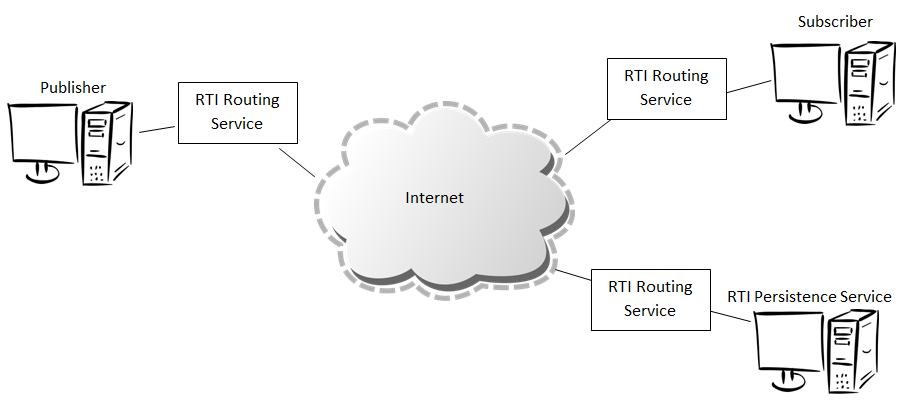 Is there a way to avoid receiving these duplicates of samples?
regards
John