I have seen some unexpected behaviour when using the RTI Routing Service, and was wondering what might cause this behaviour.
My test setup is as in the picture below: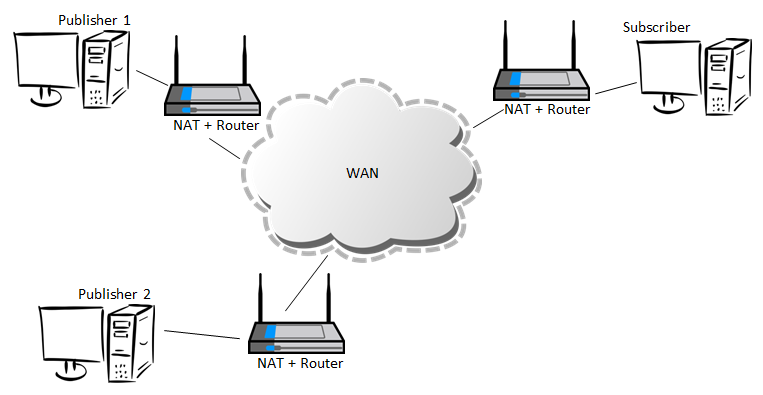 Publisher 1 and 2 publishes data continously and Subscriber subscribes to the data. All nodes are connectec to each other using the RTI Routing Service.
The test simulates a fall out of Publisher 1 (we disconnect the network cable from the PC), while Publisher 2 and Subscriber is unaffected. We would imagine seeing a steady recieval of samples from Publisher 2 on Subscriber, bu instead we see this (Publisher 1 = Patient 1, Publisher 2 = Patient 2):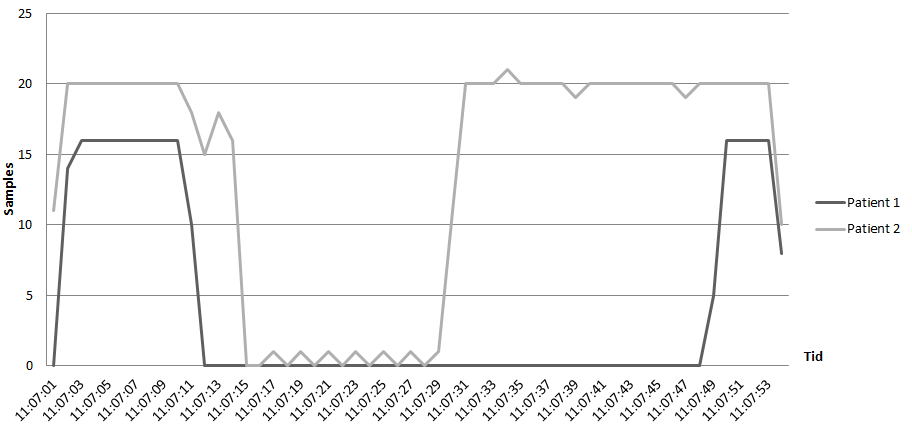 We see that after 3 seconds from disconnecting the network cable from Publisher1, Samples from Publisher 2 start dropping of to. After 10 seconds samples from publisher 2 starts getting registered at the Subscriber again, and at 11:07:49 we turn on the network for Publisher 2 again.
Doing the same test with Publisher 2 and Subscriber on the same LAN did not cause the falloff!
QoS parameters are set to default on all participants (Routing Service, Publisher 1 and 2 and Subscriber) DataWriters, DataReaders and Topics except for the following parameters:
DEADLINE = 20 sec
RELIABILITY = BEST_EFFORT
HISTORY = KEEP_LAST, 1
Can anybody explain why the dropoff of samples received from Publisher 2 in the setup above?
Best regards
John Rauhe