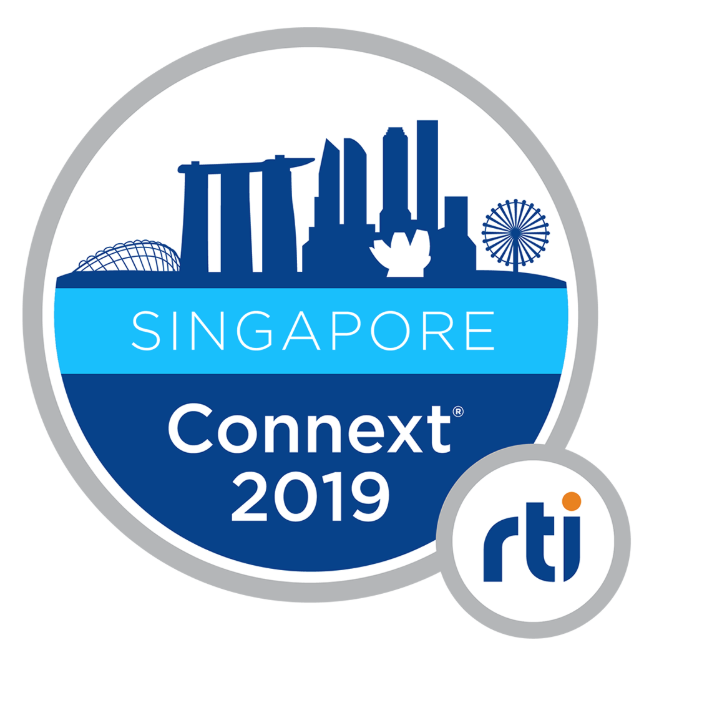 Hello everyone!
A huge thank you from the RTI team to all of the Singapore Connext Conference (ConnextCon) 2019 attendees!
The presentations, conversations, and interactions we had with you were immeasureably valuable and provided an incredible opportunity for us to learn more about your use cases and how you apply Connext DDS as a solution. We always welcome and appreciate your feedback about the product and look forward to hosting many more great conferences in the future!
Below is a list of the presentations from this ConnextCon. If you're looking for a presentation that's not linked yet, please stay tuned! Links will be added as the content becomes available for sharing.
Best Regards,
Sarah Holloway - Events Marketing Coordinator
RTI PRESENTATIONS
CUSTOMER PRESENTATIONS