Hi,
I have been working with the hello_idl example in the rti_workspace->examples->connext_dds->java.
I want to write a subscriber in Python that can listen to the java publisher. But so far I haven't gotten it to work. What do I need to change in the .xml to be able to listen to the java publisher.
I tried to follow the steps in this post: https://community.rti.com/forum-topic/testing-dds-network-python-tests
I get it to work fine with for instance the "hello_world_xml_dynamic" example. Then I can simply use the attached "USER_QOS_PROFILES.xml" . Is there something similair for the hello_idl exmaple? The "USER_QOS_PROFILES.xml" for the hello_idl examples, look totally different, and I can not find the relevant names.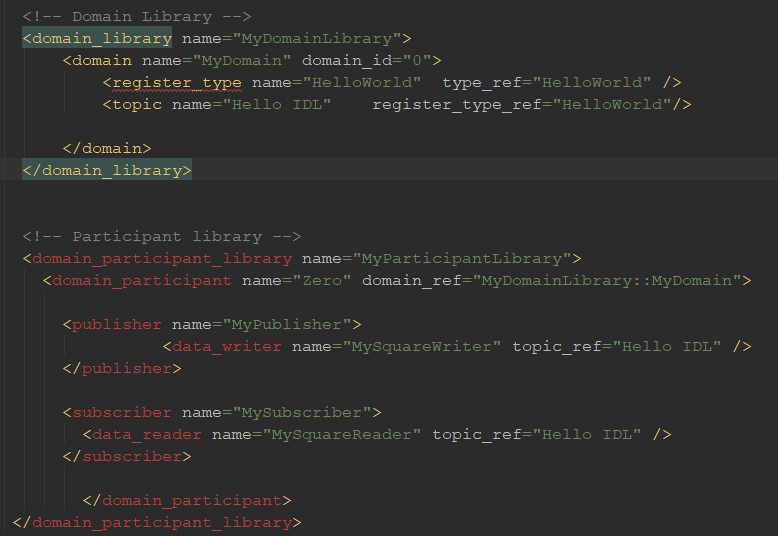 Thanks.
Magnus
Organization: