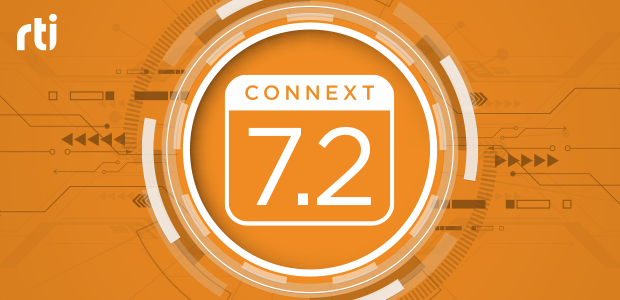 We are excited to introduce RTI Connext® 7.2, the latest edition to the RTI Connext Product Suite, including Connext Anywhere, Connext Secure, and Connext Professional. This release brings an array of features designed to enhance your experience and accelerate your application development.
Here's what you can look forward to in Connext 7.2:
Seamless Observability: With our new OpenTelemetry plugin, you can now monitor your Connext Applications with ease across various Observability backends.

Python API: Accelerate your Connext application development with the fully productized Python API, replacing the Python Connector.

Long-term Operation: Rest assured that your Connext applications comply with the latest OMG DDS and RTPS specifications, including a resolution for the industry-wide 2038 timestamp issue.

Enhanced Security: Benefit from Dynamic Certificates Renewal and Revocation for continued security operations.

Additional Improvements: Look out for other advancements such as Lightweight Security, Instance State Consistency, and Simple Participant Discovery Protocol 2.0.
Check out the latest RTI blog post for more information about what's new in Connext 7.2 and how it will ease your system development.
Please note, Connext 7.2 marks the completion of our three-part feature release series. Consequently, Connext 7.1, will be removed from the download portal by mid-Nov 2023 as it reaches its End-Of-Life. While Connext 7.2 will be maintained and supported until the end of April 2024, it is not recommended for production and will be succeeded by a Long Term Support (LTS) release. For comprehensive details on all release recommendations and availability, visit the RTI Support Portal.
To get started with Connext 7.2, download it directly from the RTI Support Portal and try the features yourself.
For more information on the new features, refer to the following resources:
If you have any questions, please contact your local account team or email us at support@rti.com.
Cheers,
Juhi Ranjan
Group Product Manager
RTI
Keywords: