Hello,
I am trying to use the java api for the rti routing service. I have successfully got the route running with the initial configuration file, but I need more information on how to use the createEntity and deleteEntity methods.
The following is my initial XML file which loads successfully and routing begins: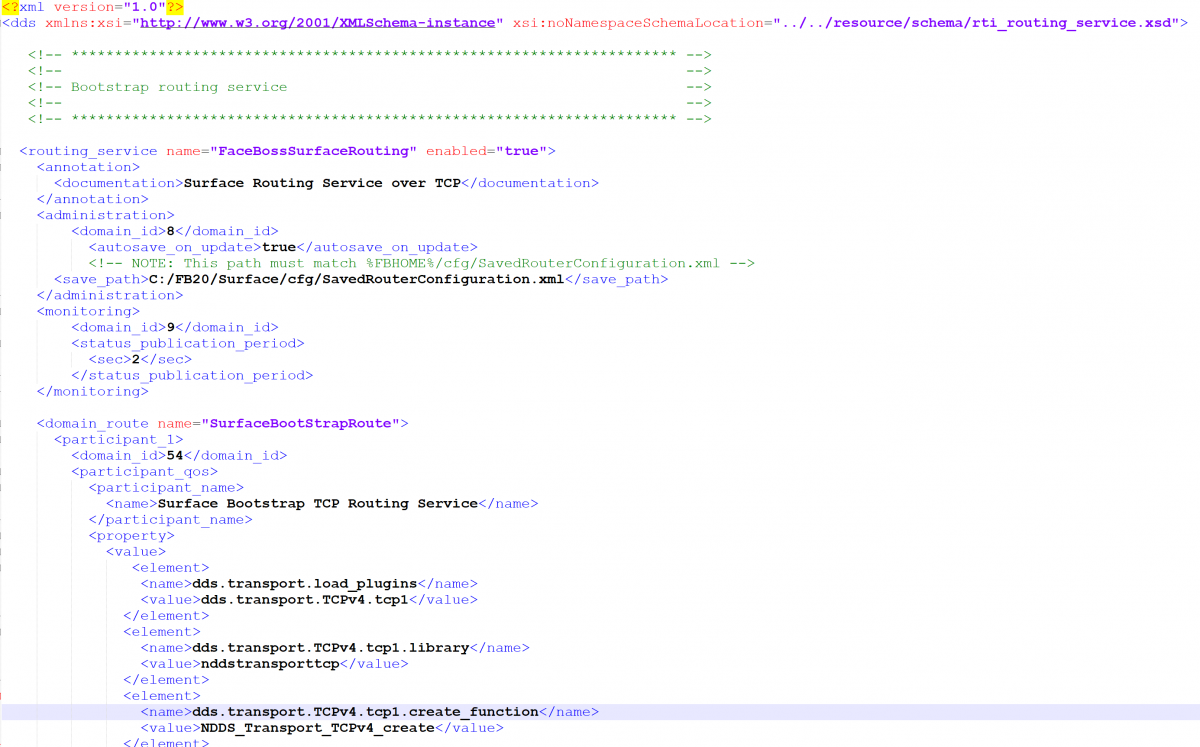 I am trying to add another domain route to this configuration under the "FaceBossSurfaceRouting" routing service and I have tried repeadedly with no success. The issue is that I cannot seem to figure out what the parent entity is that should be passed as the first parameter to the creatEntity method of RoutingService.java. In this scenario I would think my parent entity would be "FaceBossSurfaceRouting" but I keep getting "unsupported parent entity" errors in the routing service output. The api documentation is extremely lacking here and is in dire need of improvement. I have looked over all the API documentation and general documentation and have not been able to find an adequate example or description for what this method is expecting as the parent entity string format.
I would like some clarification on what the deleteEntity method is going to be expecting as well since the documentation states it is expecting a fully qualified entity name. I understand that qualification is usually done by using double colons but I have not been able to get that to work either.
The following is a screenshot of my java code:

Hope to hear from someone in regards to this soon.
Thanks,
Jake
Organization: